This post is sponsored by Lunchbox but all opinions are my own.
I can still remember – vividly – the day I first learned to ride my bike without training wheels. I must have ridden up and down our driveway 20 times! And two years ago I got to encounter that magical moment in our oldest son's life. It took some time, but once he'd figured it out he was so proud.
Now our middle son, C, is 7, and he has been wanting to learn to ride his bike without training wheels for months. He's nervous, though, and has been putting it off. We've been trying to think of everything we can do to make learning to ride a bike as easy of a process as possible – and that's where the Schwinn SmartStart bikes come in. Here's why I love SmartStart bikes for new riders:
16" wheel size – classic learn to ride size.

Easier to learn to ride-better balance

Safer because less wobble

Light-weight for stability

The seat is shaped and sized to fit a child

When a SmartStart seat is raised to fit a growing child, the distance from the seat to the handle bars increases. This increases the reach distance and will allow the bike to grow with them

The grips are smaller for smaller hands

The geometry matches the pedal width to a child's hip width

Like all Schwinn bikes, SmartStart bikes have a limited lifetime warranty for as long as you own the bike
We went to Toys R Us to pick up the bike:
C was super excited to try out his new bike. We got the Schwinn Burnout 16 Inch bike and he thought the colors were, and I quote, "awesome!"
The grips are smaller, the pedals are closer together, and the seat is angled in such a way that the body is positioned to make pedaling less stressful.
If your child is more comfortable, then they will want to ride, and learning will be less frustrating for everyone involved. We started C out practicing on our sidewalk so that if he started to fall over he could fall into the grass and have a soft landing spot. Brian first ran along holding on with two hands:
And then as C got more comfortable he just held on a little to the seat:
After a while he was able to remove his hand some of the time, and just have it ready to help in case C needed it.
Here's what C had to say about his new bike:
If you're wanting to get your child started riding a bike, here are some great tips from Schwinn so your child can have a SmartStart too!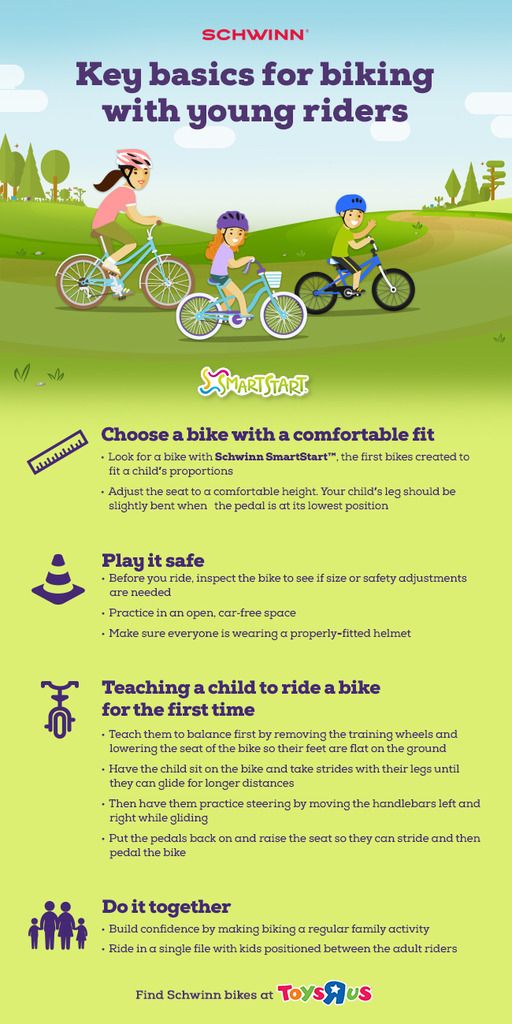 I've even got a giveaway to share! The grand prize pack for this giveaway is worth over $400 and includes an adult Schwinn bike, a backpack, a Schwinn BluTunes Speaker, two Schwinn bike bells, two Schwinn bike locks, a wheel pump, and two water bottles! Additional prizing will also be awarded.
Schwinn
SmartStart Family Ride Sweepstakes